{I know that many bloggers today are having a day of silence for the tragedy at Sandy Hook. I fully respect that, but sometimes I just need to write and get things out. I cannot imagine how it must be in Newton right now; I pray for peace and love for all those affected.}
~~~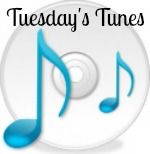 Another
Geri X
song today.
Geri
seriously changed my life back when I first met her in October of 2010. She is such a sweet, sweet lady and I am so grateful to have her as part of my life. I have no idea how different my life would be if I never had the chance to meet her, to hear her music, to see her perform, and to get to talk to her the few times I get to see her each year.
This song is called Whiskey and Cigarettes, from the album by the same title. This song really hits home hard, especially today, for me. Personally knowing both her and the person the song is about, I can really feel the pain.
I wanna be your gold slide, warm whiskey, and your favorite pack of cigarettes.
In other news, today Luna {the Volkswagen Beetle} has been in Wisconsin for two years! (: